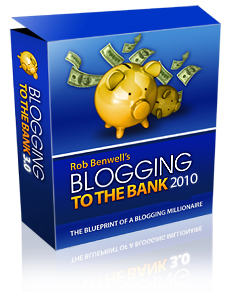 Even if you are brand new to internet marketing you've probably heard of blogs and blogging. You're probably aware that many internet marketers use blogs to help increase how much money they earn from their online businesses. These points are true. In lots of ways, blogging can be an internet marketer's best friend. Anyone who is trying to make money online can benefit from using blogs as a tool to get them to their goals. Are you still undecided? Below are some benefits of creating your own blog to boost your next money making venture.
Blogging can be exhilarating! Blogging is social and can be either formal or informal depending on how you want to set everything up. Blogging isn't restricted to the same rules that traditional sites are so you can customize in a way that makes your site fun and giving your visitors a reason to return in the future. Prefer to write long? – winded posts or reviews, then be my guess.
If writing is a major bore to you then you are free to only write sparingly. Do things your way. Remember, that blogging is very customizable. Why not have fun while you try to convince people to buy from you?
One of the easiest ways to monetize a list is by setting up a blog with interesting information and allowing the to access more by signing up to your paid newsletter. Its okay to start at a low price. An acceptable revenue stream can be created even with by charging $1 – 2 per subscriber.
Now, you've decided to create two newsletters a month and charge $1 for each mailing. You have created a list of 150 subscribers. That is $300 a month for just a little bit of extra work every couple of weeks. The beauty of small projects like these is that when you find one that can be scaled up, it can easily be grown into a six-figure business.
Your blog can serve as the central meeting place for your social media friends and followers. Social media is well known as a vehicle to reach thousands of people that are interested in your market.
Remember, that you can position your blog to become the main site that people come to that follow you on Facebook or Twitter and they and find your social profile through your blog. The goal is to build the number of people that you can sell to directly. When you build a large list of followers on your social networking profiles you have people that are readily accessible and are already interested in what you are selling. And remember, many of these people will visit your blog and opt into your list.
There are lots of reasons to blog as an internet marketer. Indeed, blogging is one of the more effective means of building a huge opt-in list and building a business that just keeps growing. A marketer that doesn't catch on to new ways of doing things will not be able to compete online; so take advantage of anything that can give you a competitive edge. There are some blogging techniques that are extremely powerful. It can also be a lot of fun. Hey, whoever said that you can't have fun while making money? Blogging = fun and money.